Press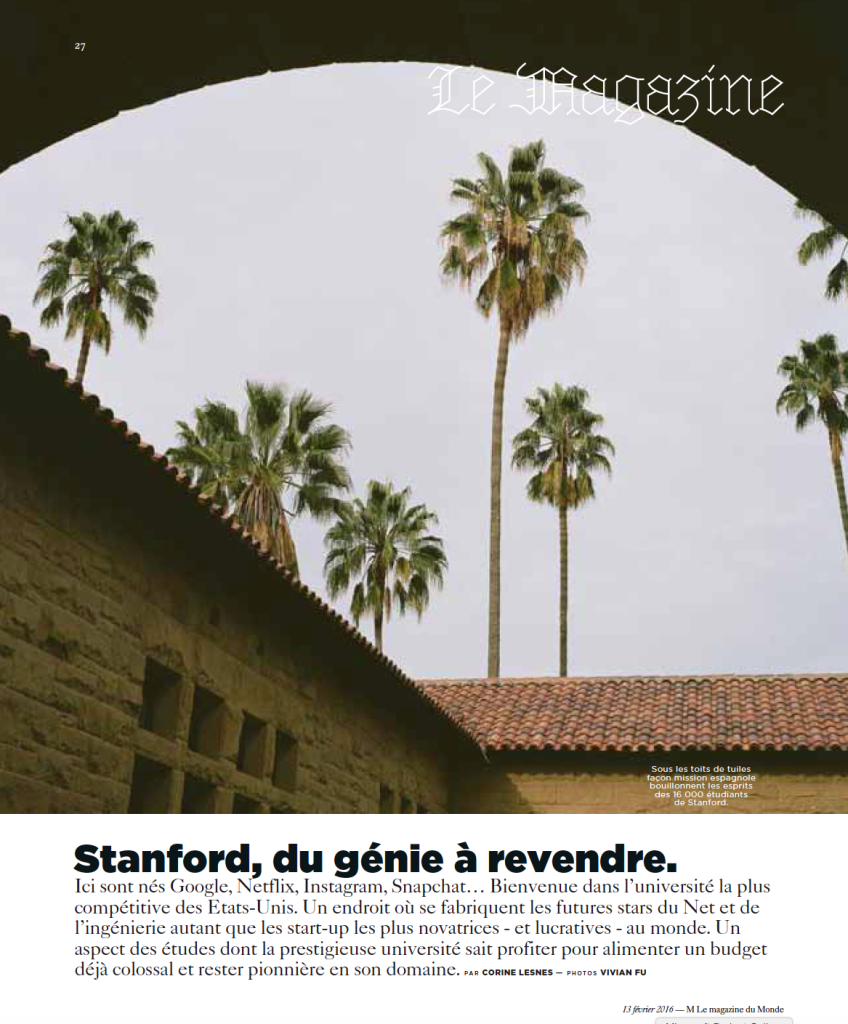 Translation starting on bottom of page 32 regarding our d. School class Designing For Safety In Labor & Delivery:
Nothing in the classrooms looks like a typical classroom. Today we visited the "Designing Safety in Childbirth" class where students re-imagine the birth experience. The small class is composed of 9 students sitting on red sofas (we don't slouch at Stanford). The class is organized in partnership with the Lucile Packard Children's Hospital at Stanford. "The United States is ranked 37th in the world for infant mortality" explains Dr. Henry Lee,a neonatology specialist. It doesn't matter that these students do not have a medical background. On the contrary, these neophytes notice deficiencies in the medical world to which the medical professionals have become accustomed. It's like the story of the cat who asks the fish, "How 's the water? " and the fish replies "What water?" smiles the doctor (Dr. Lee).
White boards and furniture at the d.school are all movable. "We don't want anything to be too fixed. Everyone needs to be able to move around to facilitate the conversation" explains Jules Sherman the creator of this class, a visual artist who has worked in industrial design for 15 years. The students get into small groups and Jules puts on jazzy music. Bins and Post-its: this is the d.school. "Everything (in the design process) was initially created for manufacturing. Now we focus on human centered design", she says. The main principal at the d.school is empathy. For their project in neonatology, the students interviewed midwives and new parents and observed procedures in the labor room.
"We want students to walk in other's shoes. We want them to have empathy for people who are not like them" says director Sarah Stein Greenberg.